Zuora
How Zuora Accelerated Pipeline and Sales Efficiency with CloseFactor
Introduction
Zuora provides the leading cloud-based subscription management platform that functions as a system of record for subscription businesses across all industries. Powering the Subscription Economy®, the Zuora platform was architected specifically for dynamic, recurring subscription business models and acts as an intelligent subscription management hub that automates and orchestrates the entire subscription order-to-revenue process across billing, collections, and revenue recognition.
The CloseFactor team amazed us with how exactly relevant the information they surfaced was. Not only did it save our sales reps tremendous amount of work that they would have to do manually, they helped us accelerate our growth strategy.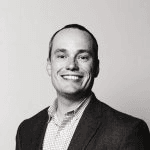 Jon Parisi
RVP Sales, Strategic Accounts, Zuora
Ambitious Growth Goals
With the ongoing global shift towards consumption of services instead of owning physical goods, Zuora's enterprise platform is well-positioned to meet the needs of product-centric companies transforming to provide new subscription services. The challenge before the Strategic Accounts team was how to uncover the right opportunities inside of large strategic accounts that could take advantage of Zuora's anything-as-a-service monetization platform. Coupled with this, the broad range of personas that Zuora's platform supports requires role-specific and business project specific customized messaging for maximum sales effectiveness. Zuora's existing toolset lacked both current information about their accounts top strategic priorities and investment areas, and also had limited visibility into all the relevant personas inside these accounts. Jon Parisi, RVP, Sales of Strategic Accounts at Zuora needed to enable his team quickly with insights on all the right initiatives at the right accounts, accelerate their productivity and magnify high-quality pipeline.
CloseFactor Accelerates Pipeline and Sales Efficiency
Jon chose CloseFactor for multiple reasons – with a view across hiring, people, business initiatives, CloseFactor gave his team visibility into their accounts, at a scale that would have taken hours and hours of manual work to get to.
"Since the beginning of the pandemic it's never been harder to find and engage with buyers and things that used to work well like onsite meetings or calling into corporate offices, no longer apply. In fact, certain channels like email have become less effective too!", is Jon's perspective. "CloseFactor helps us evolve our pursuit strategy to adjust to today's "new reality".
CloseFactor provided not only a broad view into all of Zuora's strategic accounts and associated subsidiaries, but also the specific view into hundreds of relevant personas at each of their accounts that his team could take action with right away. CloseFactor curated specific information topics that were relevant to Zuora, so sales executives were able to get conversations started and progressed sooner and in context of their accounts' initiatives.
The Results
With CloseFactor in place, the strategic accounts team was able to uncover all the right people associated with subscription transformation opportunities inside of their accounts. Within days of implementation, sales productivity has skyrocketed, even the newest SDRs and AEs could now improve how many touch points they had in every one of their target accounts.
"CloseFactor automated all the research my team would have to do manually, account by account, and surfaced up all the right people and initiatives inside our strategic accounts. We improved sales productivity by more than 100 percent since implementation!," says Jon.