10x your sales pipeline
with AI powered insights
Generate more sales with less effort. CloseFactor's automated sales research and contextual insights help you grow your sales pipeline, identify the right prospects, and close deals faster.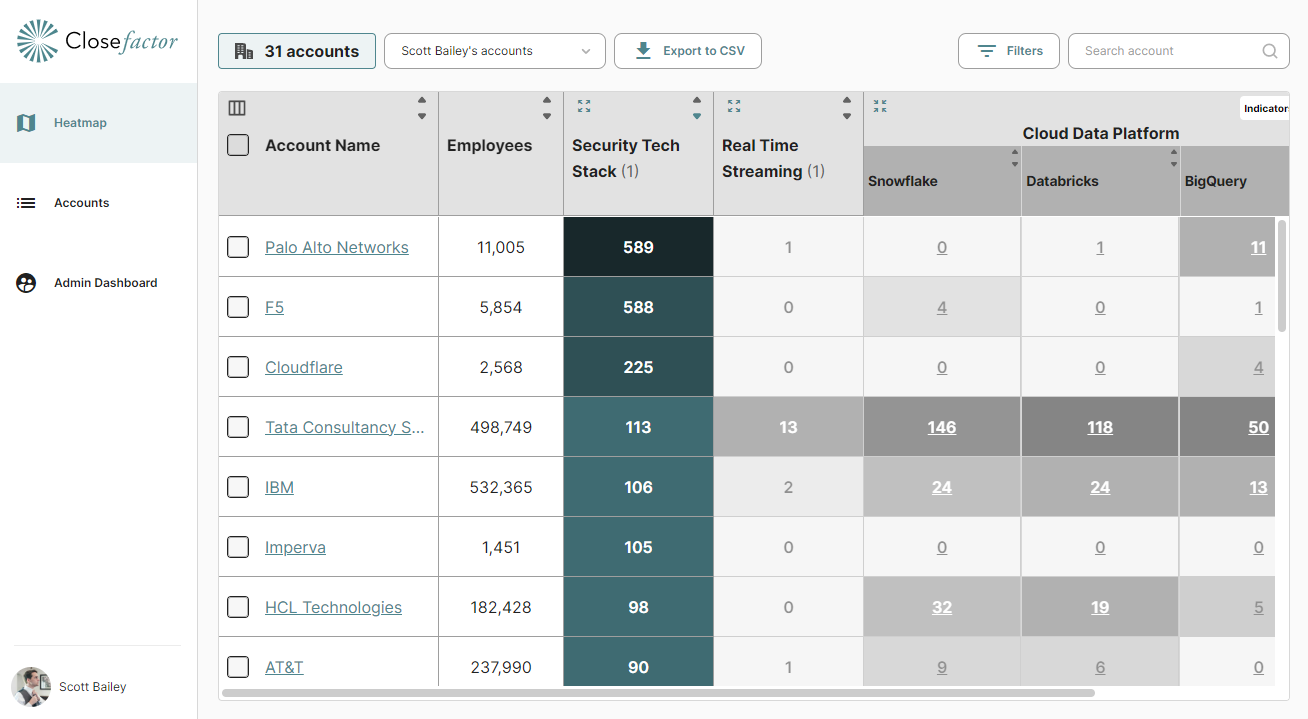 Improved Sales Efficiency
10x
More Pipeline
CloseFactor uses machine intelligence to hone in on the exact accounts, projects, and people to supercharge your sales pipeline.
+40%
Time Saved on Research
CloseFactor researches hundreds of accounts based on your company's custom buying indicators, saving you time.
+100%
Sales Productivity
CloseFactor integrates with your outbound workflow, letting you concentrate on closing deals.
See how our customers are closing more deals with CloseFactor
The VP of Sales at LaunchDarkly saw productivity double among her best representatives with CloseFactor
"Since deployment, we have seen higher quality and quantity of pipeline from our target accounts powered by CloseFactor."

Ali Jones, Head of Revenue Operations, Chronosphere

"CloseFactor automated all the research my team would have to do manually, account by account, and surfaced up all the right people and initiatives inside our strategic accounts. We improved sales productivity by more than 100 percent since implementation!"

Jon Parisi, RVP Sales, Strategic Accounts, Zuora

"The CloseFactor team amazed us with how exactly relevant the information they surfaced was. Not only did it save our sales reps tremendous amount of work that they would have to do manually, they helped us accelerate our growth strategy."

Tammy Sexton, VP of Sales at LaunchDarkly